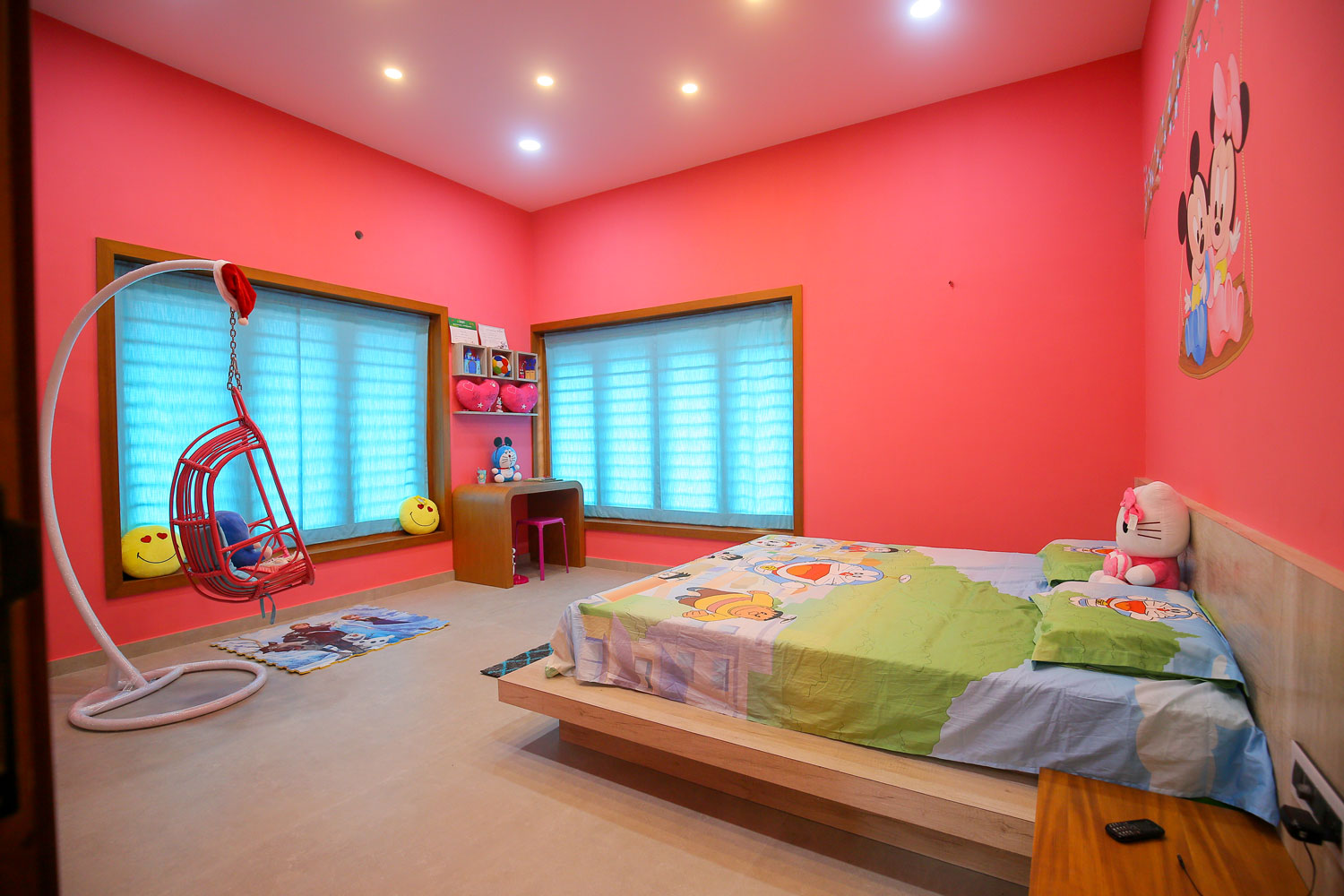 Tips to Design Kids Room
Designing and decorating a kid's bedroom is a process that inevitably draws out the inner child in us: an opportunity to create the bedroom we would have liked for ourselves had we been in charge all those years ago. For kids, bedroom is the best place where they do schoolwork, play games, and daydream for their future. Kid's preferences keep on changing often as the start growing, so for kid's room décor use accessories and colors that can be easily replaced.
Walls
Pick a neutral color for the walls that will serve as a blank canvas for decorative objects, and the rapidly changing tastes of the room's occupant. You can have bright saturated colors in the room, but by keeping the main wall color more sophisticated you avoid having to repaint it in five years.
Multifunctional Furniture
So when buying furniture make sure that YOU like it, and that after he gets sick of it or grows all old and goes to college, then you can incorporate the furniture into other areas of the house. Every piece of furniture in this room is cute enough to go in a grown-up room, so therefore it's more timeless. When it's time to start shopping for a bed, look for one that has built-in storage underneath. The storage will help the room stay looking crisp and clean while also giving you extra options to put away a never-ending supply of toys.
Personality with Accessories
This is their own space and they should be encouraged to use it to express who they are.  Just make sure to add those pops of personality with accessories that can be changed as easily as their interests. Many of the beautiful qualities abundant in children – imagination, creativity, expression – can be usefully harnessed when decorating a kid's room.
personal hang Out areas
Kid's bedrooms aren't just for sleeping in, they also function as a space for quiet contemplation, for study, and for play. Keep in mind that the better your child feels about his or her space, the more likely it will be taken care of in the long run.