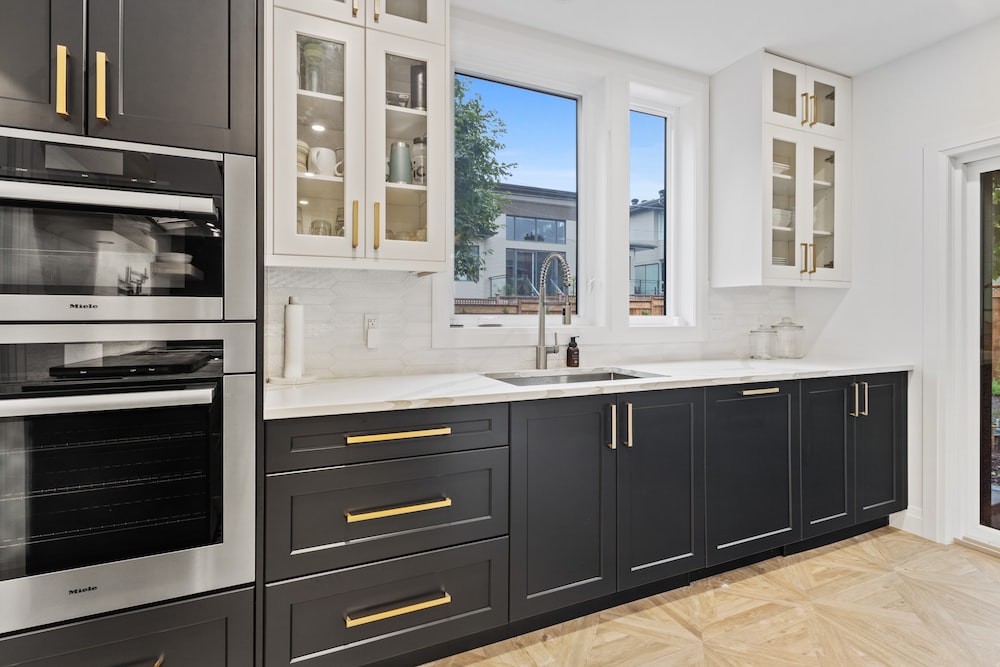 How to Pick the Best Kitchen Cabinets: 6 Tips
A functional kitchen is impossible to imagine without cabinets. They are an essential component of any kitchen. A well-organized kitchen cannot exist without cabinets. There is a wide variety of styles available on the market, and deciding which one is best for your kitchen can be difficult. Color and style are important factors to consider when choosing cabinets. Here are some pointers to consider when selecting the best cabinet styles for your kitchen.
Consider Kitchen Design
Both traditional and modern kitchens may accommodate a variety of kitchen styles. It's crucial to select cabinets that go with your kitchen's colour design. The interior of the kitchen should also match the doors. If you take the available area into account, you can select the ideal style. Look for cabinets that offer space-saving technology if your room is limited. Excellent technology is readily available, such as carousel corner cabinets. Traditional doors can be used to conceal these cabinets. Making the greatest appearance requires picking the style that is ideal for your kitchen.
Select the Material
Cabinets are constructed from a wide variety of materials. Stainless steel, melamine, metal, wood, and thermo foil are all options. Solid wood is still one of the most popular cabinet materials.
Select the Best Design
The styles and colours of doors are available in a wide variety. When it comes to the layout, there are also numerous options. Modern, traditional transitional, and contemporary cabinets are among the most popular cabinet styles. It is not a good idea to think about cabinet styles without first considering the overall style of your home. There are numerous door designs to choose from. Because the doors are the most visible part of the cabinets, selecting the style of the door is critical.
Shaker doors are a popular door style. There are numerous colours, finishes, and materials to choose from. They are ideal for both traditional and modern kitchens. Shaker white kitchen cabinets can be used to create an elegant look. They can have a variety of classic and fashionable handles. Flat cabinets are a great option for modern kitchens. For a sleek and stylish look, consider handle-less cabinets. There are also inset cabinet doors that show the hinges.
Functionality and Aesthetics
You should not only consider the beauty and appearance of the cabinets when selecting them. Consider the available space when selecting the best cabinets. Instead of shelves, drawers can be installed beneath the kitchen counters. Check that the cabinets are in good working order. When selecting cabinet types, keep the type of products you need to store in mind. After all, cabinets are designed to be used for storage. Make certain that the cabinets you select are appropriate for the products you intend to store. Make certain that they are appropriate for your lifestyle.
Hardware selection and options for finishing
Choosing the appropriate hardware is crucial because the cabinets play a significant role in the design of the kitchen. To achieve a stylish and beautiful look, it is critical to select the appropriate handles, pulls, and knobs. There are a wide variety of styles, finishes, and colours to choose from. The hardware choices are critical in creating a beautiful and stylish kitchen.
The finish you choose for the cabinets has a significant impact on the overall appearance of the kitchen. Solid wood is the best option for achieving a natural appearance. You can use finished, stained, or painted solid wood. You can add a decorative touch by using decorative finishes such as distressing, glazing, or crackle. Choose lighter cabinets if you want easy-to-clean cabinets. They are more effective at hiding dirt than darker colours.