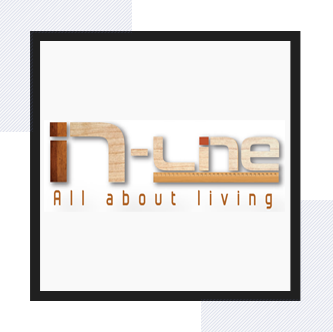 ARCHITECTURE
Inline Interiors Services is a complete list that begins with a design overview developed in conjunction with the customer. Site evaluation, structural design, and site development are the next steps. Plumbing, electricity, sanitation, drainage, water supply, escalators, communication systems, security, and other services are all included. Interior design, building preservation, refurbishment, signage, and other associated services are also available. After the work is completed, a periodic inspection is required, as well as a warranty period.
INTERIOR DESIGN
Bedroom interiors, living room interiors, staircase design, modular kitchens, and office interiors are all part of the interiors product category, according to Inline Interiors. An interior designer's job entails researching and arranging the interior space, whereas interior design is about making the area within the house and office more appealing. The interior designer must not only conceptualise the design, but also work with the employees and construction management to put it into action. At Inline Interiors, you can expect on the greatest interior design and implementation.
CONSTRUCTION
Building is an important aspect of human existence. Apart from infrastructure and industrial construction, building construction, which includes both residential and non-residential construction, is a major industry. Planning is usually the first step in the construction process. Then there's the financing, and then there's the designing. We work on both residential and non-residential projects at Inline Interiors.
FEATURED PROJECT
The projects featured are influenced by their unique contexts
LATEST BLOG ENTRIES
We feature some of the top Indian interior design and decor blogs that have us glued.
Designing and decorating a kid's bedroom is a process that inevitably draws out the inner child in us: an opportunity to create the bedroom we

Decorating a small space, just like decorating a large one, simply requires ingenuity of design and a good eye for what works and what doesn't. Some
120+ PROJECTS
ALL OVER THE WORLD
Inline Interiors has undertaken interior design and decor, redevelopment, restoration and 3D design services for projects in both residential and commercial business units.